Does your bedroom need to be bolder and your living room livelier? If so, consider brightening an unloved corner with a beautiful statement chair. It's a fab way to freshen up a room without having to do a complete décor overhaul. Let's be honest, who can cope with the mess and time it takes?!
The perfect statement chair can transform a space and add a real finishing touch. Especially when accessorized with a cute cushion or a stylish side table. As well as being an interior must-have, accent chairs are practical too. The extra seating for entertaining guests always comes in handy.
With a statement chair it's good to consider the room that you're buying for. If you're not blessed with space a cute little cocktail chair works a dream. They instantly add vibrancy and character to a dreary corner. Check out our cute as a button Ava cocktail chair which is available in cerise pink, electric blue and storm grey. Wrapped in soft velvet and featuring brass capped legs, they add a sprinkle of glamour to any space. This little number really is a head-turner and was even used at the FOX Golden Globes After Party in Beverly Hills! That'll certainly have your guests drooling with interior envy.
A wingback chair could be a better choice if you're looking to add an air of sophistication and grandeur. It's also a fabulous way to add some height to your room. We've updated our wingback chairs with a selection of gorgeous velvets in several colours. For instance, the Wilton wingback is available in a deep emerald green or a rich sapphire blue and bordered with brass studs. As well as being rather scrumptious to look at, they're surprisingly very versatile. They add a splash of colour to neutral tones but we've seen them illuminate bold interiors and it looks stunning.
Playing with different colour contrasts can also instantly revitalize a room. I'll be the first to admit that our living room was only decorated a year ago and I'd already started to get RRF (restless redecorating fingers – we're sure this is a thing!). I decided to set myself a budget and accessorize with some updated colour combos. Working with deep petrol blue walls and dark wooden furniture I wanted to add some light and inject a little more colour. Luckily our Manhattan accent chair in natural was a perfect fit for this. It really pings against the vibrant walls. I teamed the chair with our rose pink metallic cushion (the pink on blue is a fabulous combo) and placed our pink candle holders on the mantelpiece nearby. It's really updated a disused corner and the natural tones and pink hues help to lighten the room.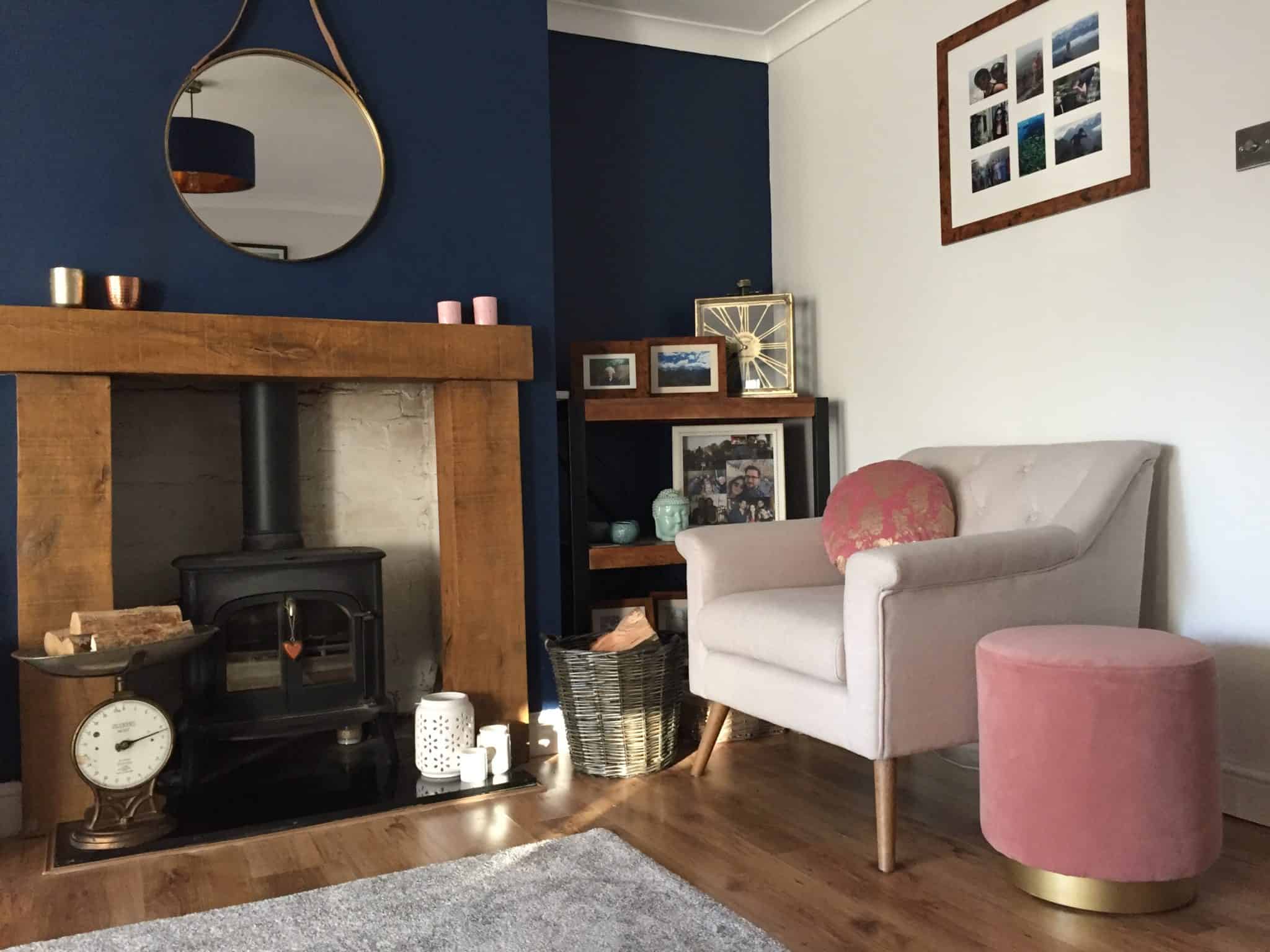 So big, small, bold or neutral, whatever your space there's a statement chair that's just perfect for you!